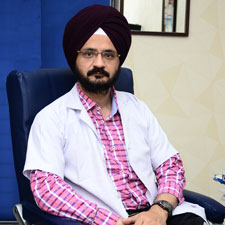 M.D.(AIIMS,Delhi), Cataract and Squint specialist
BRINGING ADVANCED INTERNATIONAL EYE CARE SERVICES TO YOUR DOORSTEP IN AMRITSAR CITY.
Patient safety and well-being top priority of GUMBER EYE & DENTAL CARE CENTRE. At Gumber's we strive for continuous quality improvement and comply with international standards to implement quality systems.
Gumber Hospital maintains the quality of ophthalmic services in accordance with international standards. Our Hospital uses Optimum utilization of infrastructural facilities including manpower. We ensure continued patient satisfaction through delivery of high class Medicare with a personal touch.
Here in Gumber we maintain high Air sampling and culture plates to ensure sterility in the operation theatres.